20 Aug

What Residential Real Estate Managers Do: Complete Guide
7 Things Residential Real Estate Managers Do
If you own a residential rental property, you probably understand the stresses and struggles that come with managing the place yourself. You have to be able to manage renters and upkeep all on top of usually working a full-time job and having a family to tend to as well. One way to make your life easier is to hire a residential real estate manager to lift the burden of managing your rental property from your shoulders.
What do residential real estate managers do? Residential property managers do many things when it comes to taking care of your property. Here is a list of seven things residential real estate managers are responsible for:
Property Maintenance
Setting and Collecting Rent
Communicating With Tenants
Marketing Your Property to Potential Renters
Screening Potential Tenants
Managing Records and Finances
Understand and Abide by Landlord Regulations
A good residential real estate manager can make you good money in the long run while a bad property manager can lose you a lot of money very quickly. Before you decide to hire a residential property management company, you should have a good understanding of what exactly the management company should be doing. To know more, keep reading.
A Residential Real Estate Manager With be Responsible for Property Maintenance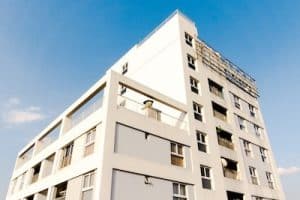 One of the most difficult things about managing your rental property on your own is seeing to the maintenance of the property. You may get a call from your tenant at midnight letting you know that the bathroom was flooded. This is a call no one wants to wake up to. When you hire a residential real estate manager, they will handle all property maintenance, both routine and random.
Some of the routine maintenance that a residential property manager will be responsible for is lawn care, pest control, and property inspections. When you hire a property manager, you will usually give them a monthly budget to work within when it comes to maintaining the property. From there, they will schedule the lawncare service or whatever is needed.
When it comes to random repairs that may be needed on the property, like a leak or something breaking, you will set a random repair budget with your manager. If something major or catastrophic happens, the property manager will likely inform you to let you know what is going on. This way, you're not getting a large sum of money randomly drawn from your account. The property manager may also deal with the homeowner's insurance or the renter's insurance on your behalf to get certain repairs or issues covered.
A Residential Real Estate Manager Will Set and Collect Rent
One thing that many rental property owners find difficult is when it comes time to collect rent. How do politely say "I need my money?" When you hire a residential real estate manager, this is no longer your concern. The manager will handle collecting rent, posting late fees, and even giving eviction notices.
Many residential property management companies even create an easier and more streamlined process for collecting rent. They may offer a pay-online option where tenants can go and schedule their rent to come out automatically each month. If this is an option you'd like to have for your tenants, make this a topic of discussion when looking for a management team to hire.
Your residential real estate manager will also be responsible for setting rent. The manager will look at other rental properties in the area and the quality of the property to come up with the monthly rate for rent. They can also look at trends and markets to determine if the property is up-and-coming and can be priced higher.
A Residential Real Estate Manager Will Handle Communication With Tenants
One of the biggest stresses of managing your own rental property is having to communicate with tenants. This can be overwhelming, especially if you're trying to juggle a job and a home-life as well. You may get a text in the middle of your workday letting you know that there are ants crawling into the kitchen from somewhere. When you hire a residential real estate manager, they will handle all communication with your tenants.
There are many situations that a residential property manager will handle when it comes to communication. They will be the contact person for any issues the tenants may be having with the property. They will also initiate contact with tenants who are late on rent or need to be notified about a routine pest control visit.
When you hire a residential real estate manager, rarely will you ever communicate with your tenants. All you do is own the property; the property manager sees the care and the condition of the home and to the needs of the tenants. The property manager will communicate on your behalf to all the tenants.
A Residential Real Estate Manager Will Market Your Property to Potential Tenants
A residential real estate manager has all the tools needed to effectively market your property to potential tenants. They will ensure that the property is posted on rental websites and marketed in other effective ways to the surrounding community. With the ability to market to the community and get your property in front of potential tenants, residential property managers can fill your property vacancy in no time.
Another thing your residential property manager can do is create a demand on your property. If they truly know how to market effectively using online resources, this will ensure that the property is being seen by people who are actively looking for properties with similar qualifications. If your property is listed as having 3 beds and two bathrooms, people looking for this setup will be more likely to click and view the property online.
A Residential Real Estate Manager Will Screen Potential Tenants
You don't want just anyone living in your rental property, and nor does your property managers. You want to make sure you find someone who has an income history and can afford the rent each month. You also want to make sure you have a reliable person who has a proven track record of being a good tenant. A residential real estate manager will screen potential tenants to ensure that they are a good fit for your property.
There are a few things included in the screening process that most property managers follow. This includes background checks and credit scores. A good credit score can prove that someone is responsible for paying their bills on time. A clear background check can give you peace knowing that nothing suspicious will be happening at your property.
Your property manager may also ask for references and rental history so they can get an idea of how long the tenant plans on sticking around for. These are all things to take into account when screening a potential tenant.
A Residential Real Estate Manager Will Manage Records and Finances
A rental property can be run like a business; certain expenses can be deducted from taxes and an adequate record must be kept of all expenses and income. Book-keeping is one of the most tedious things about running a business, let alone managing your own property. Your property manager will see that everything is kept on record so you don't have to worry at tax time.
Your property manager will also manage the monthly budget. This will include incoming rent and out-going expenses. The manager may see to it that the property mortgage is paid on time and the maintenance budget doesn't run over. When a budget is properly managed in ensures a greater return on investment for the property owner.
A Residential Real Estate Manager Will Understand and Abide by Landlord Regulations
There are many laws and regulations you must abide by as a landlord. If you are unaware of the specific rules, it can be easy to violate them; this can result in many legal fees and money lost. An experienced residential real estate manager will know and understand these regulations so they can ensure that they are followed.
Your property manager can also protect you legally by writing up contracts and agreements between you and the tenants. The managers will be sure to have a section of the contract dedicated to everything that needs to be covered. Hiring a good property manager can save you from a lot of trouble and stress in the future.
Hiring a residential real estate manager can make your life as a rental property owner much easier. You can trust the property manager to see to the needs of the tenants and the needs of the property. Blackwood Real Estate is a commercial realtor in Fredericksburg who also provides residential real estate management to the Fredericksburg, Virginia area. You can learn more about commercial realtors from our article, Should I Use a Commercial Real Estate Broker? Complete Guide.
With an experienced and skilled team, you can rest assured knowing that your property is in good hands. To learn more about Blackwood Real Estate, visit our home page here.