Fredericksburg Commercial Properties for Sale
Blackwood Real Estate, Inc. has over 27 years of commercial real estate experience in the Fredericksburg area. We are a full-service commercial real estate brokerage company engaged in the sale of residential and commercial land, the sale and leasing of commercial properties, and development consulting for both residential and commercial properties. Whatever you're looking for – we can help you find it.
Experience, knowledge, persistence, and professionalism are the four key ingredients for success when you are choosing a real estate brokerage, luckily we have all four at Blackwood Real Estate, Inc. Ready to find your commercial property? Let's get started.
Commercial Properties for Sale in Fredericksburg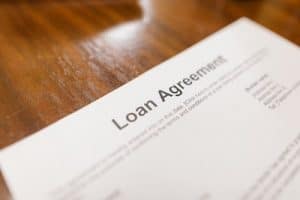 The process of finding the perfect place for your business can be a challenge, and a bit overwhelming. But, with Blackwood Real Estate Inc. you don't have to worry about that anymore.
Our many years of experience in the Fredericksburg area allow us to pinpoint exactly the kind of space you need in the location you want.
Finding the right property takes time and skill to negotiate the right deal. We know that you take pride in your business, so finding the property that reflects the physical representation of that business and upholds your standards is important. 
At Blackwood Real Estate, Inc. we follow our commitments through to the end, and if it takes longer than anticipated to find the right space – we won't give up until you've signed on the dotted line.
Fredericksburg Commercial Property Market
Dealing with the challenges and fluctuations of the real estate market is complicated, add to that the commercial requirements, and things can get stressful. Fortunately, working with a company like Blackwood Real Estate, Inc. takes that stress away and you get to just sit back and enjoy the process of finding a home for your business.
In Fredericksburg, commercial properties for sale range from empty lots, to old warehouses, to strip malls, and everything in between. As the market changes, we adjust our approach – but always with your needs and wants in mind. When there is fewer land and commercial properties to choose from, we'll get creative. 
A benefit of working with us at Blackwood Real Estate, Inc. means that our experience in the area allows us to locate hidden gems based on the information you give us. At the same time, our reputation means people are more willing to do business with us on your behalf because we have established trust throughout the community.
You could not choose a better brokerage to find you your commercial real estate property in Fredericksburg for your business.
Learn More About Blackwood Real Estate, Inc.
No matter what kind of commercial property you are looking for – a safe, clean, well-organized warehouse, or a welcoming, unique, and inviting retail space, Blackwood Real Estate, Inc. can help you find it! You deserve to love the home of your business and we won't let you settle for less than what you want or deserve.
If you'd like to learn more about what Blackwood Real Estate, Inc. can do for you, give us a call today.